I hit my personal 1,000 mile mark hiking into Snoqualmie Pass. It's a big number (and also not even half way!).
Just when I was thinking about hitting 1,000 I came across this sign left by some fellow flippers.
Do I feel strong or beat up? Both. My biggest day in this last stretch was 25 miles with over 5,000 ft of elevation gain. These legs, they can do things! On the other hand, I'm feeling a little creaky in the knees and my feet still protest a bit in those last hours of the day.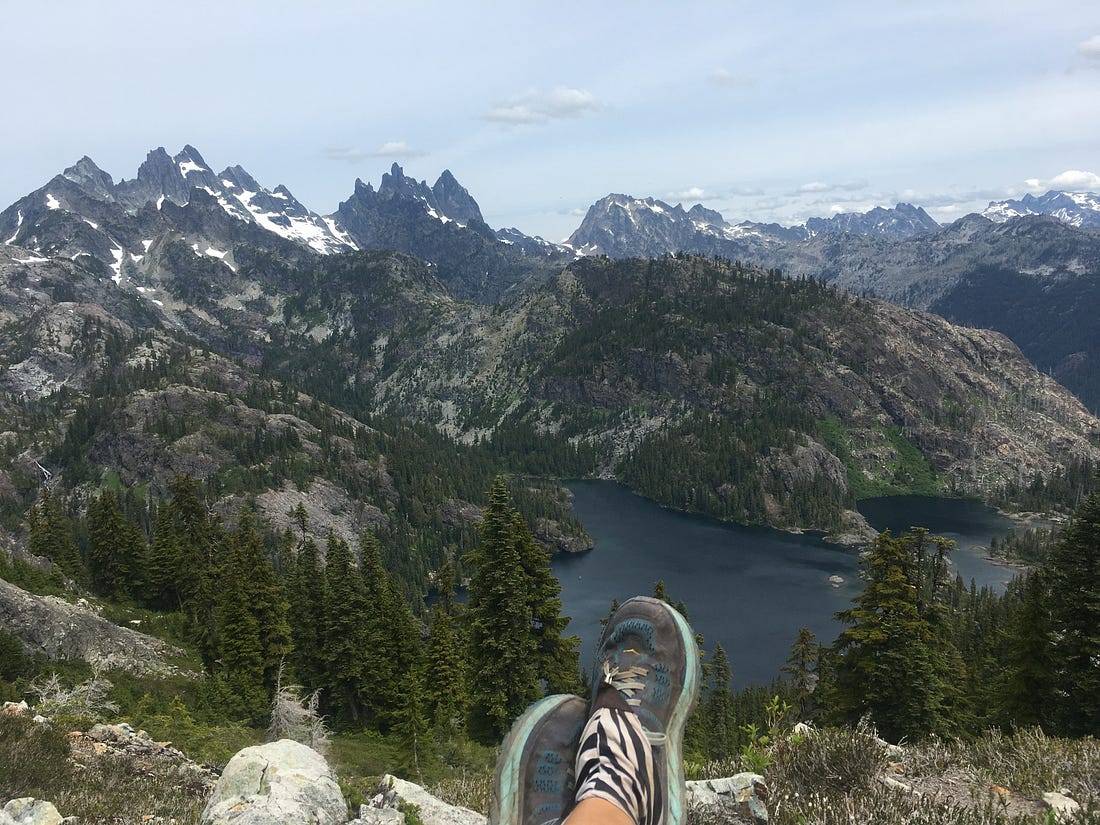 I'm also feeling some of the mental and emotional impact of spending so much time away from the real world, and my people (family and chosen family). There have been quite a few wet foggy days— mentally tough for me.
After a much needed shower/laundry/night in a warm bed in Seattle with family friends, I set out toward White Pass.
I don't often make much of doing the PCT solo. I've made so many hiker friends (most also started alone) and am usually surrounded by encouragement and camaraderie. This last five day stretch though has been very solitary. I've camped alone each night and seen few people each day.
These lupines made this looong burn stretch more bearable.
It isn't always easy, flying solo. Humans are social beings after all. I think it's important though, and empowering. To make decisions for yourself, to know your own mind.
A thruhike is a bit of a test. You will meet other hikers you want to stay with but they may want/need to go faster or slower. To take a rest day when you don't need one or hike a 30 mile day when you know your body is asking for a break. Being alone for a while ensures that you're in touch with your inner motivations.
Next up, the famed Goat Rocks. Hoping for clearing skies and warmer weather!