Things I can't do after hiking 25 miles a day:
Mental math

Feel anything whatsoever in my right big toe

Write coherent sentences
Here's how a 20+ mile day goes. First 10 (ideally before 10 am), check. Second 10 before 3 pm if possible including a lunch break. Any remaining miles: one foot in front of the other, eat gummies, count steps, listen to a podcast, tell myself I'm doing great over and over, whatever it takes!
So, I give you the last 103 miles in 11 pictures. One for every 10 miles and a bonus for the last 3.
Fast, "flat" trail after descending from Mt. Hood.
The impossibly blue, spring-fed Little Crater Lake.
I made it to my halfway point! Only 1,325 to go.
Mt. Jefferson from Ollalie Lake.
Up close and personal with Mt. Jeff.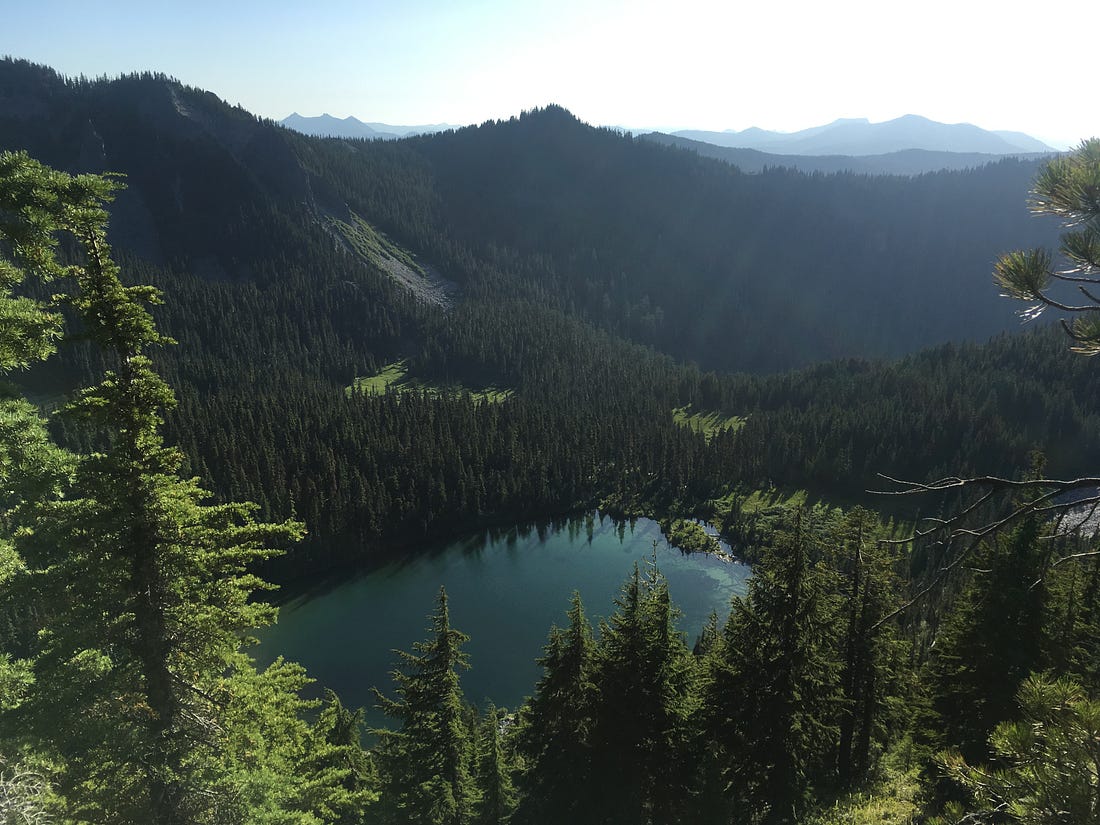 Pamelia Lake
Mt. Jeff in the rear view
Three Sisters and Three Fingered Jack coming into view in the morning.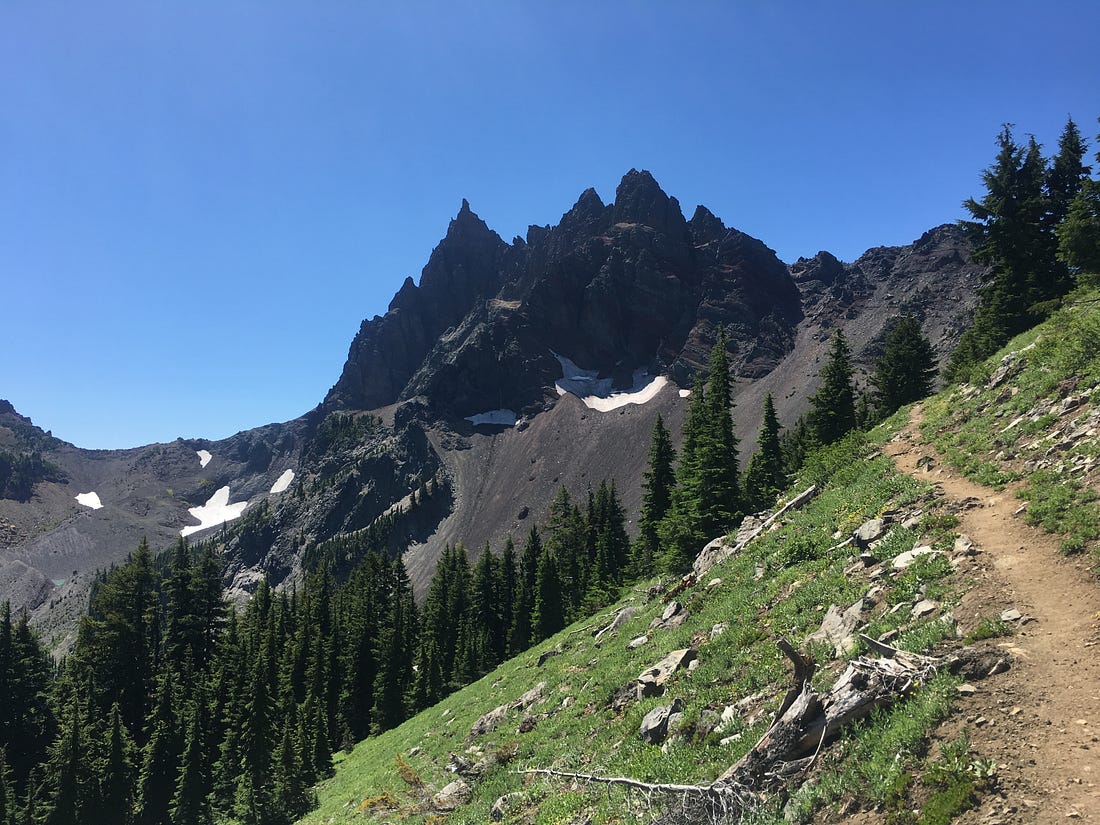 Approaching lunch break time near Three Fingered Jack.
Leaving Mt. Jeff wilderness after a long shade-less section.
Almost there! Just one more mile on a gravel road til dinner.
Onward to Shelter Cove. Perhaps at a slightly slower pace?