It's been just two weeks since I pushed off from the Southern Monument but that moment feels like a lifetime ago. I'm slowly settling into this strange hiker/hobo life.
Most days I wake up around 5:15am (without an alarm), eat a quick breakfast of cold oatmeal (soaked overnight) while still in my sleeping bag, and then pack up and hit the trail by 6. Walking into sunrise is often my favorite part of the day.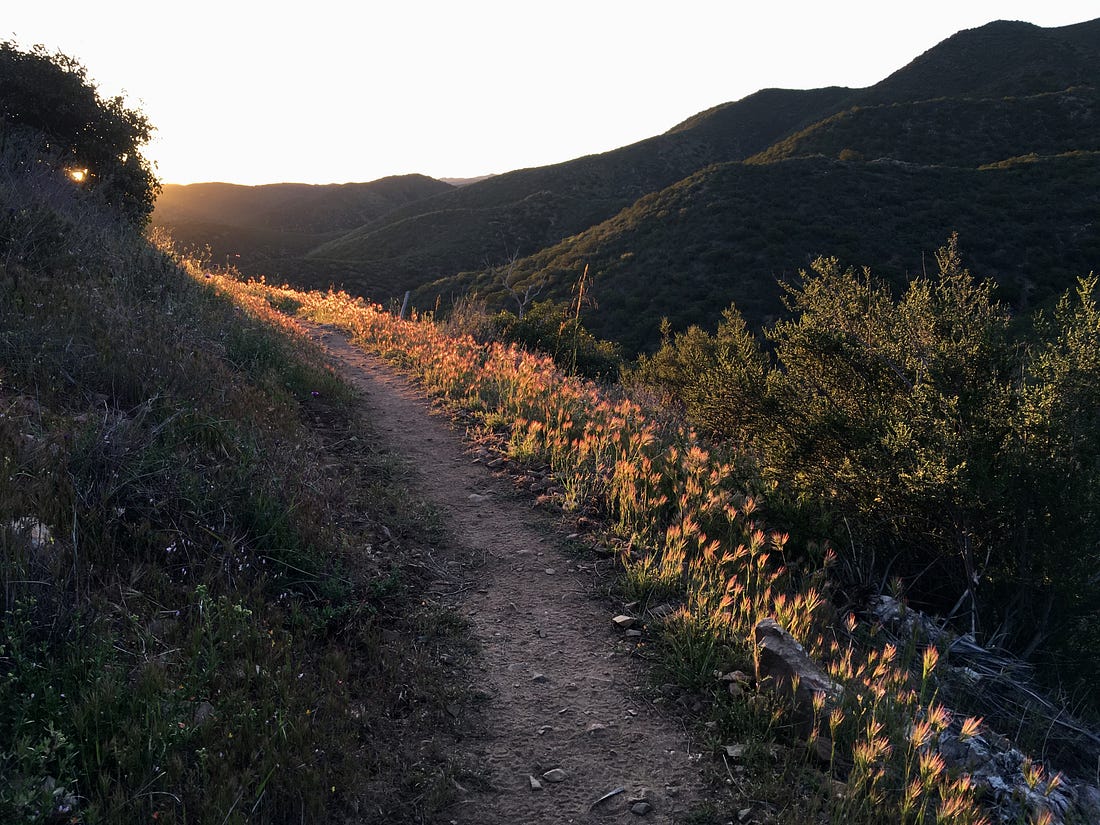 The wildflowers in the last 100 miles have been spectacular. I feel so lucky to be seeing these desert landscapes in spring (in a wet year). While there are still some long stretches without water, most seasonal streams are flowing.
I've met a whole new crew of people because of my days off in Julian (happy to report that the Achilles issue has cleared up!). There's Chelsey, a Navy vet who misses her wife, and kept me cheerful through one of my most tired afternoons to date; Stacey, from Oregon, who climbed nearly 1,700ft in the last two hours of a 17 mile day with me; and Jackrabbit, an AT hiker who's just out for a couple hundred miles who literally hikes about twice as fast as I do and is known for occasionally running on trail.
Despite these new friends, I was happy (and proud) to catch my OG trail family (TimSam, Alex, and Nausica) in Idyllwild. It took a 23 mile day (which included 5,000+ ft of climbing and 5 miles of walking on snow) but I made it in time for dinner.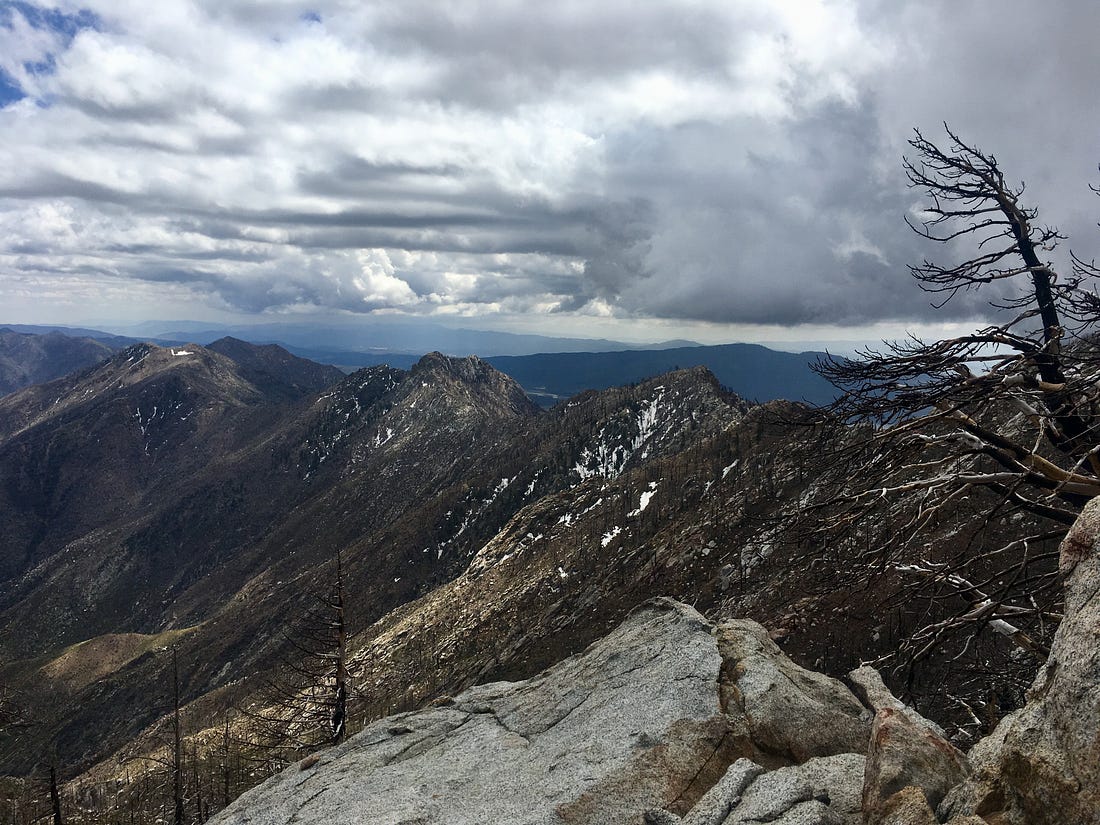 Next up, some time on trail with my dad who will join me for a few days tomorrow. We'll tackle Mt. San Jacinto and the infamous Fuller Ridge. Onward!