The miles have flown by since I last wrote. It seems just yesterday I was limping into Casa de Luna. Since then I've passed the 500 mile mark (and the 600 and 700!). I'm sorry to say that I have yet to escape foot pain, but there have been new varieties! My new shoes were somehow a touch too narrow, introducing new pinky toe blisters and compressing the side of my foot, and I still seem to have arch and heel pain. Maybe it's just inescapable with these kind of miles.
Since Mt. Baden-Powell I've been hiking in the same little trio (with Pace and Triple A) and just before Hikertown we picked up a fourth (Blue DEF). We named Blue when he passed out in the little market near Hikertown and fell like a (tall Swiss) tree, putting his head into a case of Blue Diesel Exhaust Fuel. That was a hot day, we trucked the 20 miles into Hikertown at a fast pace, arriving around 2:30pm.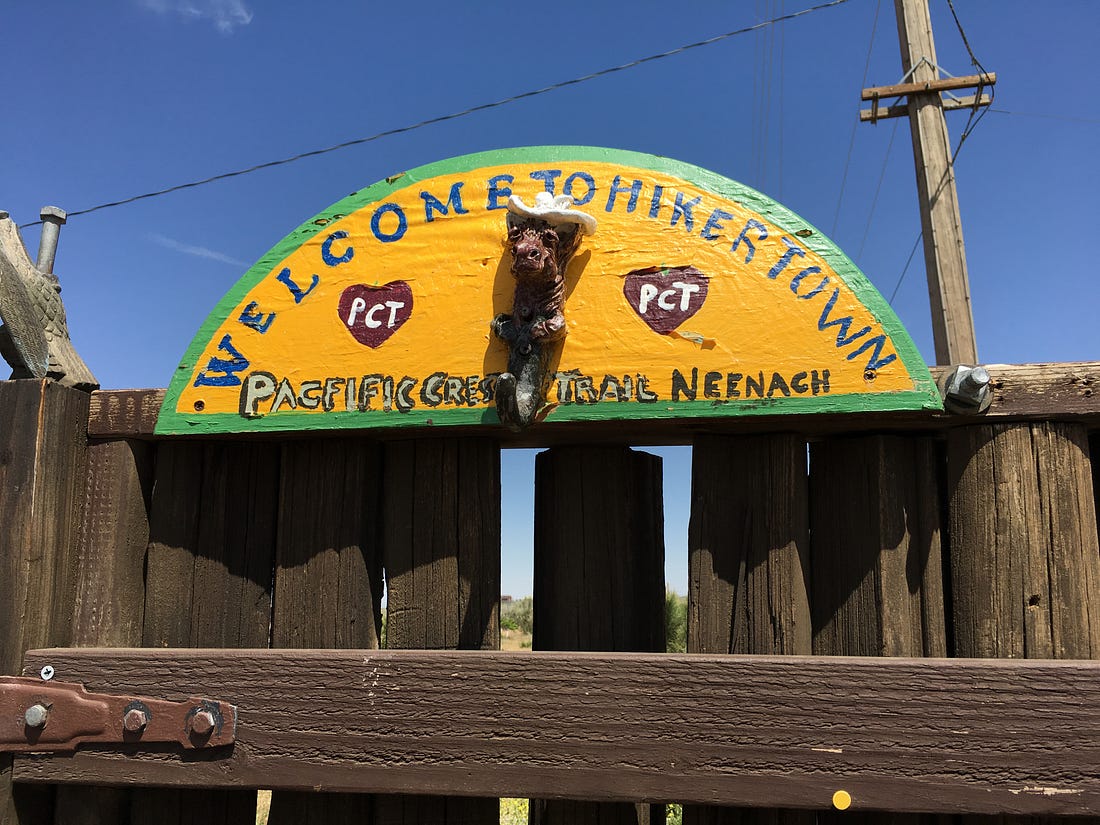 From Hikertown (a seriously funky/filthy hostel), it's 17.5 flat, exposed miles along the LA aqueduct to the next water source. We decided hiking most of this in the dark was the best course of action and started hiking around 3:30am. We reached the 17.5mi mark by 9:30am and squeezed into the shade of a small concrete building. Shortly after we arrived, a car pulled up and Dip, a trail angel (class of 2012) greeted us with a trunk full of ice cold Coors Light. I drank two immediately and then decided I was going to wait out the heat before pushing on 7 miles to Tylerhorse Canyon, the next water and our planned camp spot. Dip pressed two more beers on me over the next few hours. It would have been more but I wasn't sure I could hike the remaining miles if I drank more than 4!
We've survived some cold rainy days (and even a touch of hail!). The desert has had its desert-y moments, including some very hot exposed climbs but for the most part it's been wetter and cooler than I expected.
In the last hundred or so miles I've gotten ahead of many familiar faces. Many hikers have slowed in anticipation of a snowy Sierra. Now I'm here in Kennedy Meadows, Southern California section complete (702.2 miles) and... I'm stuck. There's an (atypical) sequence of snow storms headed our way this week, predicted to drop a few feet of freshies on all those high passes. While I was prepared to hike many miles in snow, I'm not liking the idea of full winter conditions and waiting out many storm days (and days for new snow to consolidate). This limbo land is awfully frustrating. In the last 700+ miles I've become used to the thru-hiker mindset—forward is always best. If you're still making progress northward, all is well.
What now? Do I wait out this storm here, taking many zero days in a row? I haven't taken more than one rest day at a time since my Achilles issues at mile 60. Do I get off trail for a week or two, maybe see family in Alaska and come back here and try again? Should I just hike southbound from Canada starting July 1 and end my hike here in September?
Trail decisions were once simple, how many miles til water, til camp, til the next resupply. This decision is complicated. It depends on both comfort level with mountain conditions, and the harder more intangible things. Does it matter to me to hike continuous steps northbound? Where do I want to end my hike? Do I want to be on a different timeline than all the great people I've met so far? I'll let you know when I know!