Hello from Mazama! Washington served up a rough start but it's great to be back on trail.
Starting north from Hart's Pass to tag the border in a little snowstorm.
I got a ride up from Seattle with the lovely French Fry (SOBO '16) and two other hikers (true SOBOs just starting out). The three of us have stuck together so far, tagging the Canadian border and then making our way south to Rainy Pass. In the last 90 miles we've seen bears, walked in sleet and hail, bushwacked through berry bushes just starting to flower, and enjoyed some truly spectacular views.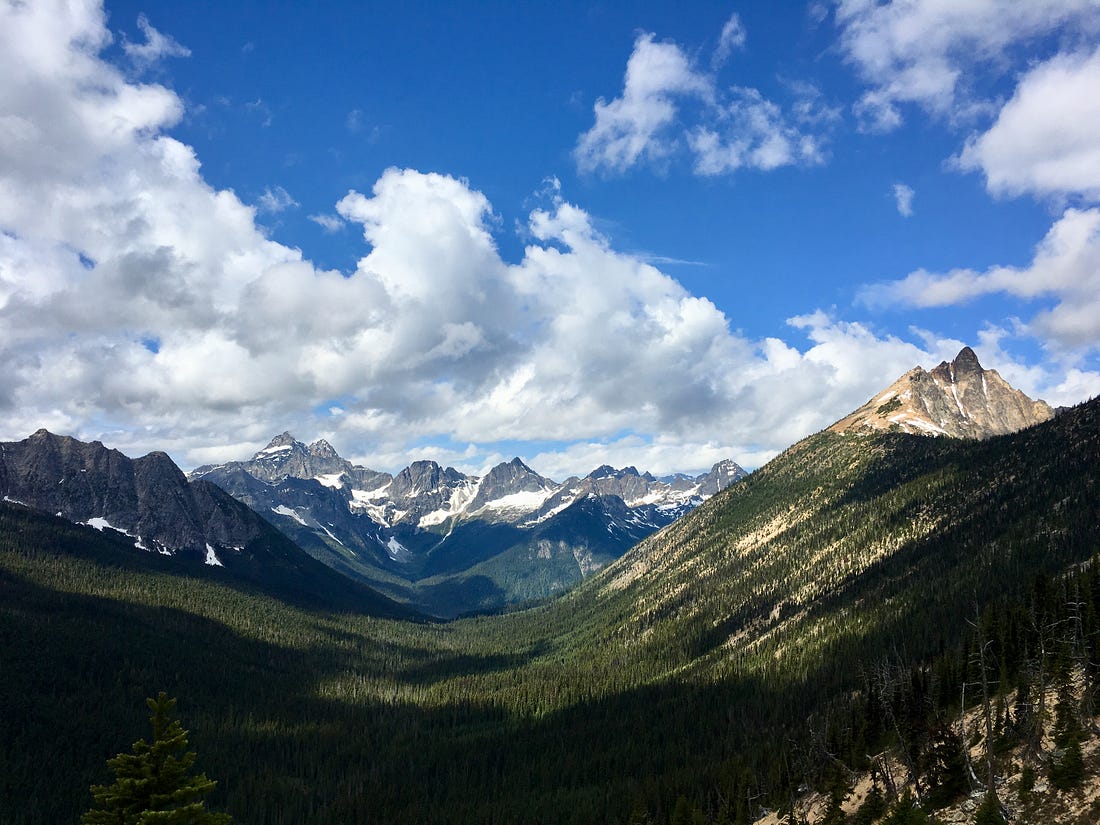 I am soaking it all in and doing my very best to start slow this time. I knew that starting out too fast could give me stubborn chronic foot issues, but somehow I did it anyway. Each day felt manageable and it wasn't easy to recognize (or admit) that my feet were getting worse, not better. All thru-hikers hobble a bit, right? Cumulatively, by the time I got off trail in Lone Pine, I could barely walk. There, denial over. I'm determined to ease in this time.
The forecast looks a bit grim for the next few days but thru-hiking is a rain or shine endeavor. A little snow/hail certainly makes the sunshine all the sweeter. Southward to Stehekin tomorrow!
We're counting down now!