After many weeks of fog and rain and cool to downright cold days, we've walked into summer at last. The weather has been clear and sunny, stratovolcanoes are emerging one after another, and the trail is lined in huckleberries and blackberries.
Goat Rocks delivered the last of the cold and wet the day after this mercifully dry afternoon on Knife's Edge.
Circling picture-perfect Mt. Adams
We've dawdled some, taking a rest day in the charming town of Trout Lake, hanging out by a swimming hole with beers, soaking our poor abused feet.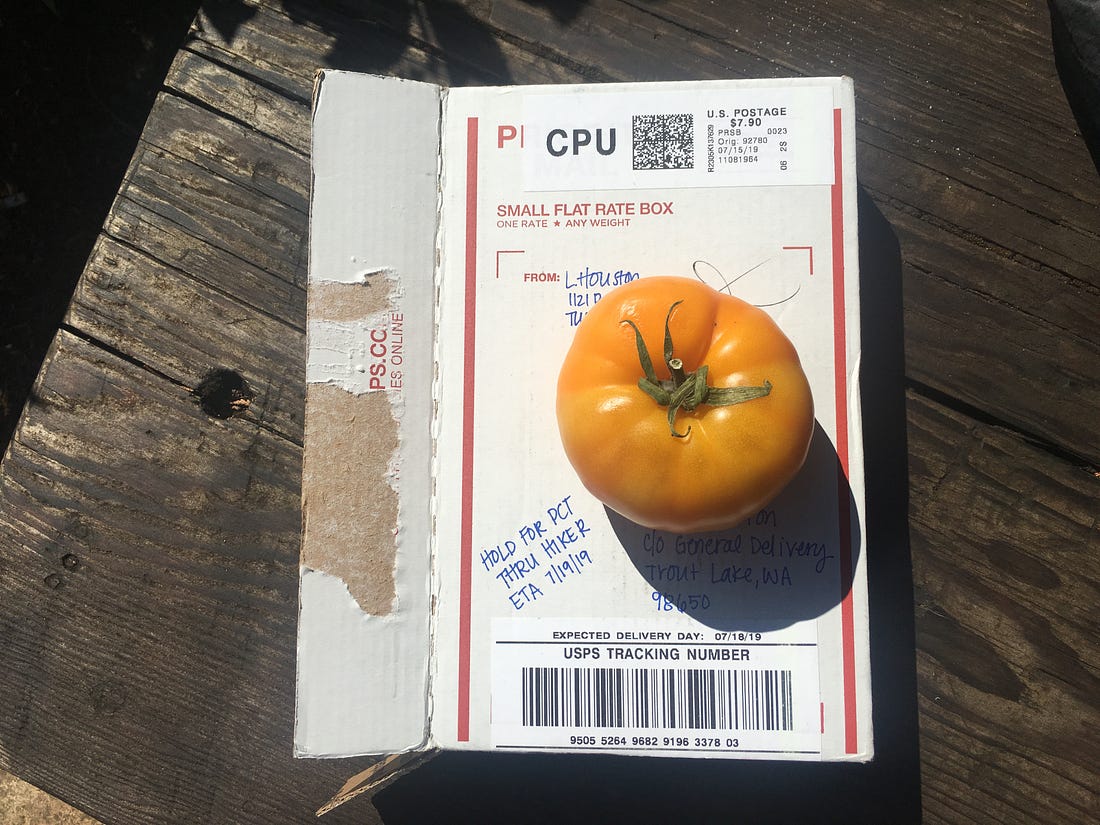 A perfect tomato grown by my amazing sister and sent all the way from Southern California.
We finished Washington with the bruising descent down to Cascade Locks, arriving in town in time to claim our free beers from the brewery and set up our tents on a soft grass lawn right on the Columbia River.
We even detoured to the idyllic summer camp-like Lost Lake, logging 7 extra off-trail miles to eat burgers and ice cream and swim with vacationers and their floaty toys.
That ridgeline up there, that's the PCT.
We've lingered in berry patches and taken long lunch breaks in the shade.
But summer is short and miles are miles. To make it through the high Sierra by October 1st, there's no more room for taking it easy. We plan to feast at the Timberline Lodge all you can eat buffet breakfast (on my birthday!) and then start in on a steady diet of long days with few breaks. Oregon, time to fly!