Summer seems to have departed overnight. Northern California has been so warm (110 degrees near Dunsmuir!), waking up to a hard frost near Donner Pass was a bit of a shock. The sleeping bag is once again crowded with my water filter and electronics.
This section has been the hardest yet. I knew it would be a bit of a slog, but I hadn't anticipated growing quite so weary of trail life (filtering water, eating things out of wrappers, being so so filthy).
Mm, cold-soaked cous cous with crushed Fritos
I know when it's all over, these things will fade and I will miss the sunrises and the silence and the simplicity.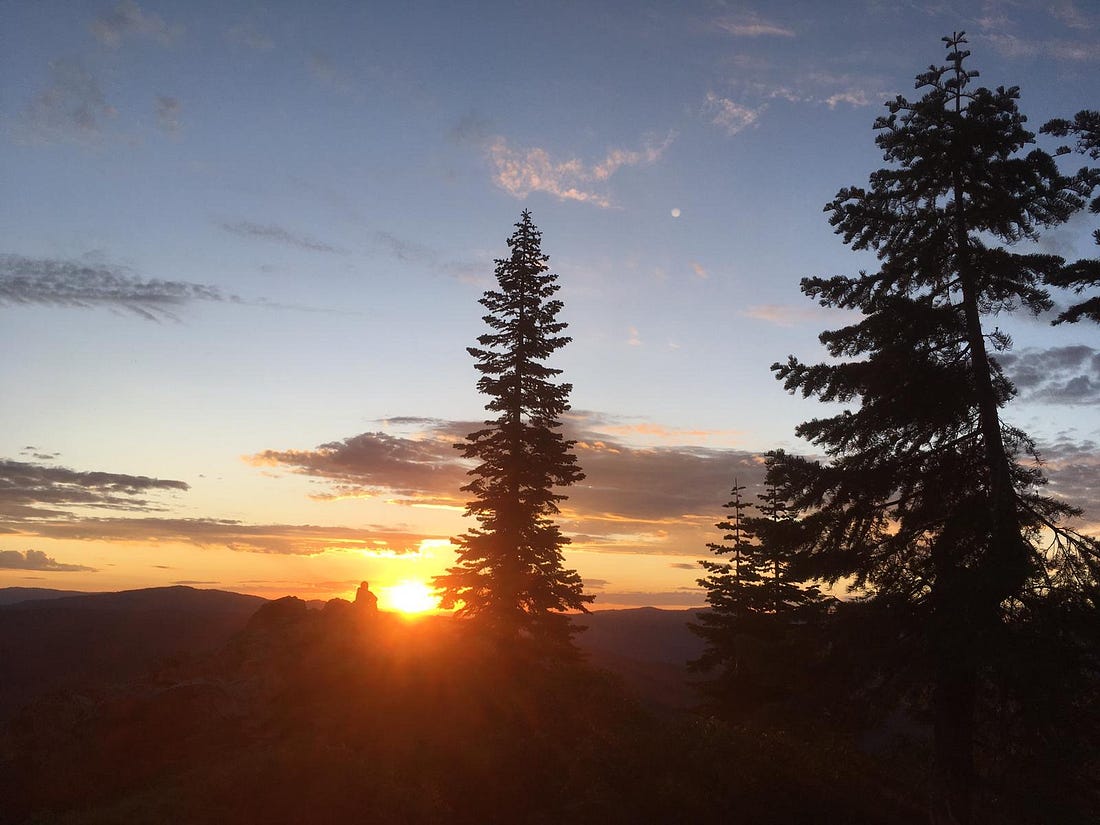 I will also miss the way life unfolds on trail. How having so few constraints somehow makes it easier for serendipity to find you. There was the just-in-time hitch into Sierra City to pick up resupply packages and new shoes; a welcome hot shower from the kind and generous people at the Plumas Crisis Intervention and Resource Center in Quincy; an impromptu feast on the concrete floor of the I-80 rest area; and a chance on-trail meeting with friends (with a gift of the good instant coffee!).
The last pair of new shoes!
I am so happy to have made it to South Lake Tahoe! While some of the most physically challenging hiking still lies ahead, it's also the terrain and ecosystems closest to my heart. I love the high alpine— the tiny hardy plants, sweeping vistas, clear streams and lakes.
Buttes and meadows south of Donner
Desolation Wilderness in particular holds so many memories. An early July trip with my sister where we broke ice off puddles in giant sheets; a one-nighter with friends featuring a perfect bear hang and a pregnancy reveal; and multiple trips that were introductions for first-time backpackers (including a wonderful Trail Mavens trip).
Morning on Fontanillis Lake
Looking down at Susie Lake and the edge of Aloha Lake from Dick's Pass
This is the final stretch. I'm sure it won't be over without a fight (I think this every time I push through the final mile of each day), but I know there will be rewards too.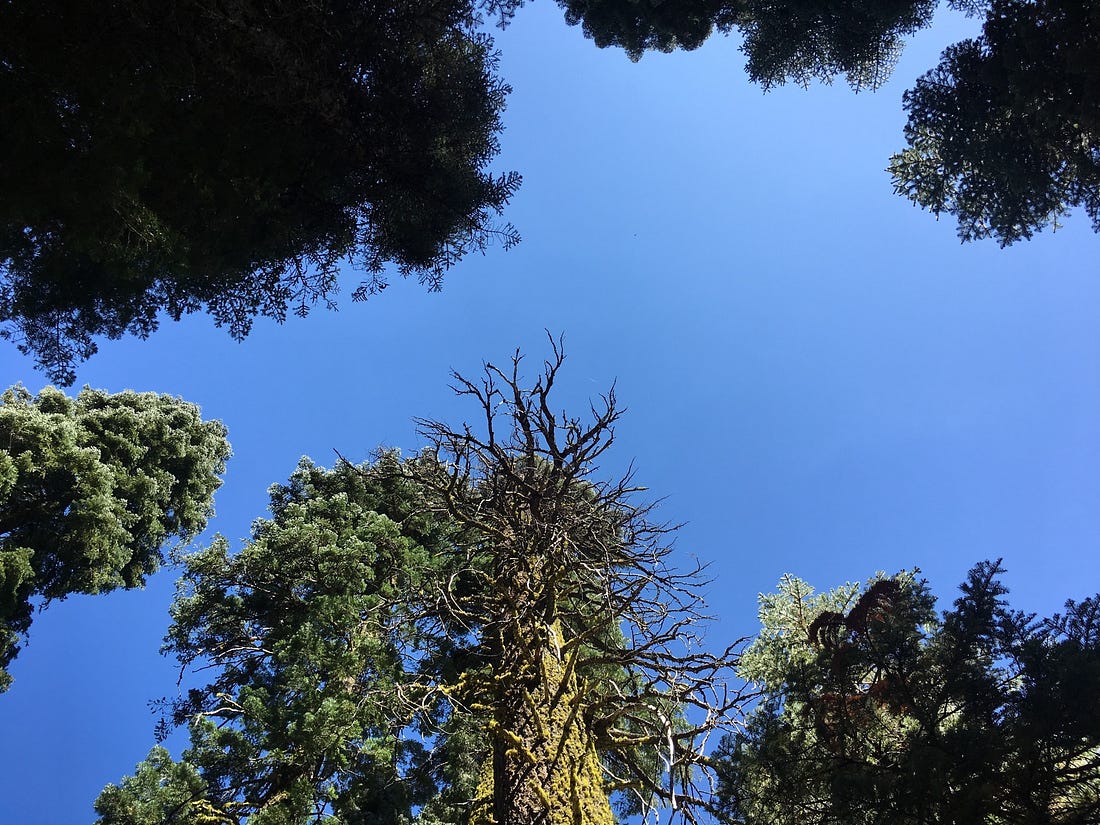 With just 350 miles to go, I am finally clear on the answer to, "but why?"
I needed time and space to gain some perspective. To trade mental fatigue for physical fatigue. To persevere. To see beautiful places. To shake free of the busyness and constant distractions of modern life. I leave you with this snippet from Mary Oliver (sent to me recently in a handwritten note by a dear friend—can we bring back handwritten letters please?):
To pay attention, this is our endless and proper work.
Onward to the High Sierra at last!